Successful Grant Application – Enhancing Western Plains Equestrian Centre
30 October 2018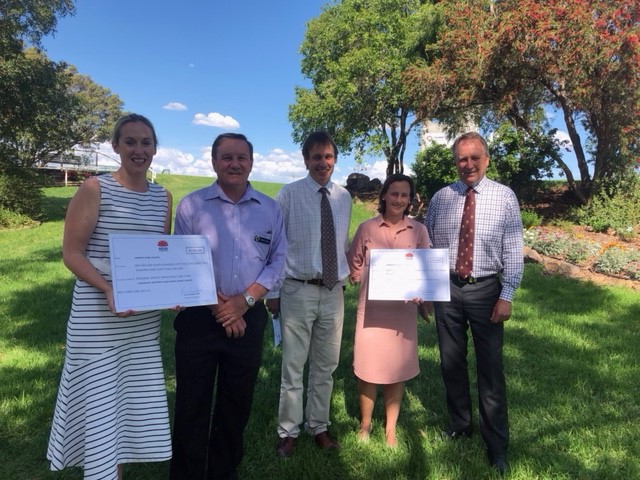 Warren Shire Council has been successful in receiving over $1.7 million of funding through the NSW Government's Regional Sports Infrastructure Fund.
The funding is for the redevelopment of the Warren Showground and Racecourse into a regional Equestrian Centre.
Warren Shire Council's Mayor, Councillor Milton Quigley said "The purpose of the project is to construct quality Equestrian sport infrastructure in order to hold more National, State and regional events. The project will result in improved participation across a broad range of sports. There will be significant economic, health and social outcomes for the region as a whole."
The successful application was as a result of a collaboration between the Council and the local user groups of the Showground/Racecourse including: the Central West Adult Riding Club, Warren Pony Club, Warren Rodeo (Campdraft) Inc, Warren Jockey Club, Warren P&A, Warren Polocrosse Association and the St Marys P&F.
"The application process commenced a year ago and nearly one hundred pages of documentation were put together for the final application," said Economic Development Team member, Alison Ruskin Rowe.
"Council and the local community groups are hugely appreciative of the funding. It will provide a real boost to the region," concluded Mayor Milton Quigley.
For further information about the project visit Warren Shire Council's website - http://www.warren.nsw.gov.au/development/projects
Further Media Contacts:
Warren Shire Council General Manager, Glenn Wilcox, (02) 6847 6600