Councillors
Council has four wards and elects 12 Councillors. They meet 11 times a year, being the fourth Thursday of the month, with the exception of November and December. There is no November meeting, but an early December meeting. The meetings start at 8.30am in Council's Chambers, 115 Dubbo Street Warren and all meetings are open to the public to observe.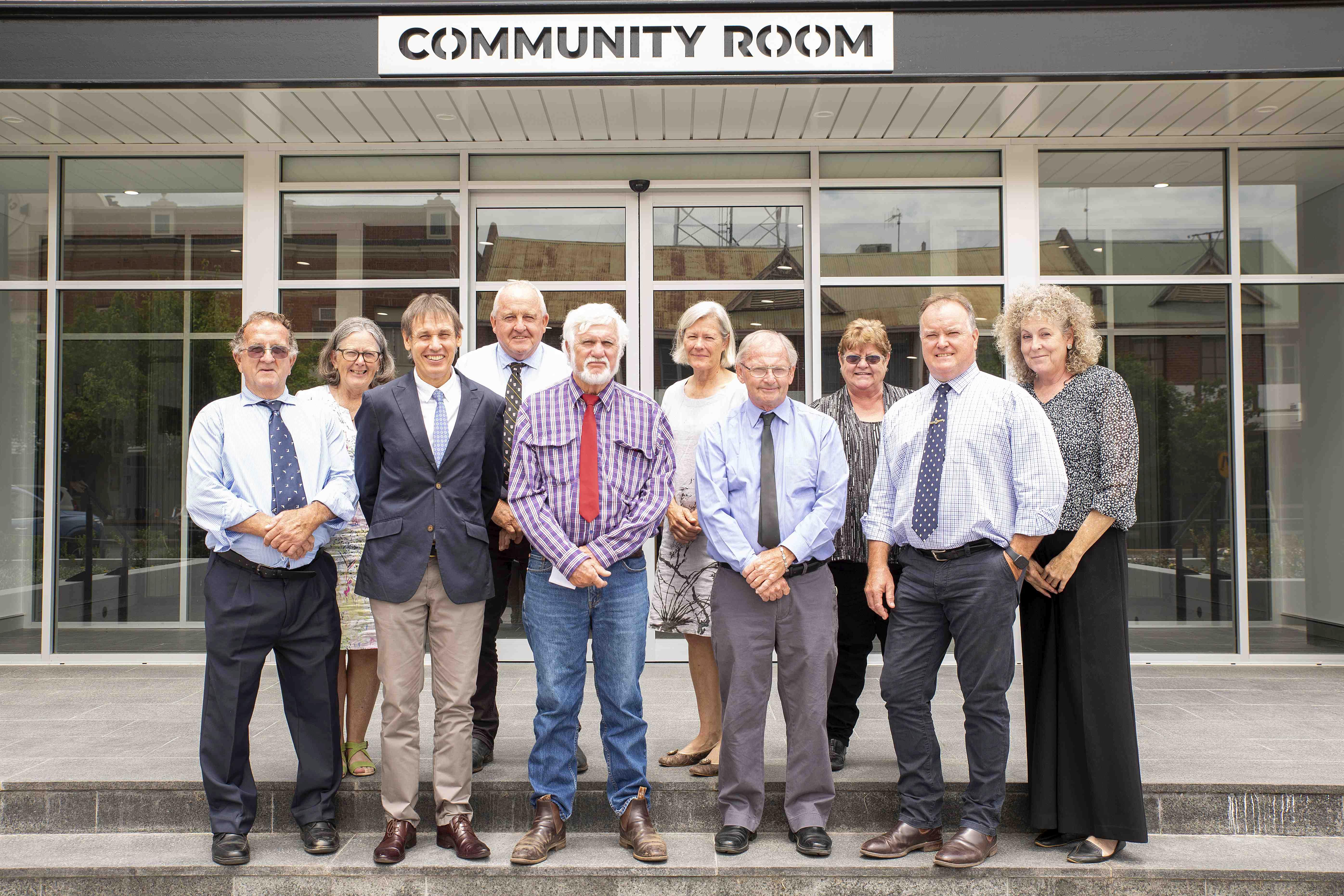 Back Row: Councillor HJ Druce, Councillor GJ Whiteley, Councillor KL Walker and Councillor JM Van Eldonk.
Front Row: Councillor RJ Higgins, Councillor MJ Quigley, Councillor NR Kinsey, Councillor DJ McCloskey, Councillor AJ Brewer and Councillor RA Jackson.
Currently missing Councillor KW Taylor and Councillor SJ Derrett from photo.
Details of Warren Shire Councillor Disclosures
To search and view current disclosures lodged by Warren Shire Councillors follow the link to the NSW Electoral Commission website https://efadisclosures.elections.nsw.gov.au/
Disclosures by Councillors and Designated Persons Returns are held by Council and can be viewed at Council's Office 115 Dubbo Street, Warren during business hours.
The elected Councillors for Warren Shire are: