RaRMS Health Warren Services during COVID19 Pandemic
02 April 2020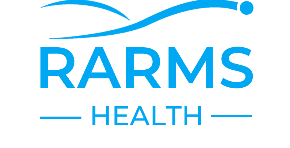 To ensure that social distancing rules are complied with and to maintain the safety and wellbeing of the entire community, RaRMS Health Warren is operating with locked doors.
We request that ALL patients phone the practice on (02) 6847 4326 for appointments, triage and advice.
All patients are screened for COVID19 (coronavirus) symptoms on the telephone and triaged to determine one of the following options:
1. A telephone (or Telehealth) appointment
2. A presentation to the practice to see the Doctor face to face OR
3. A present to the Warren MPHS (Hospital)
When advised to attend RaRMS Health Warren, patients are again screened, asked to wash or sanitise their hands, and may be asked to wear a facemask; all of which will be available on presentation.
Please note, also on arrival patients are asked to phone the practice and may be asked to wait in their car or on the seats provided outside, and our Reception staff will advise when to enter.
It is important to note that:
At present we are restricting the number of patients in the building to -
1 adult OR
1 parent and 1 child; to ensure staff and patient wellbeing

Currently the majority of consultations are being provided via telephone with Dr. Jesrani.

Other Services:
All Allied Health Services, Dietician and Diabetic Educator consultations are ongoing and being provided via telephone.

Podiatry services are currently suspended.
Laverty Pathology services are currently reduced to Monday and Wednesday and all patients are requested to contact RaRMS Health Warren for an appointment.
We ask parents requiring Childhood Immunisations to contact the Child and Family Health Nurse at Warren MPHS on (02) 6847 5400.
Immunisations for the Flu will be available from RaRMS Health Warren at a later date and the community will be notified as soon as possible when and how these clinics will occur.
Please understand that we are experiencing a high volume of calls, so we ask the community to bear with us during this difficult time. Our Reception staff are doing an amazing job in exceptional circumstances and we would appreciate the Community's assistance.
Thank you to the community for your patience and understanding.
Christine Letton
Practice Manager
RaRMS Health Warren