Nevertire Reservoir Refurbishment Program
30 June 2021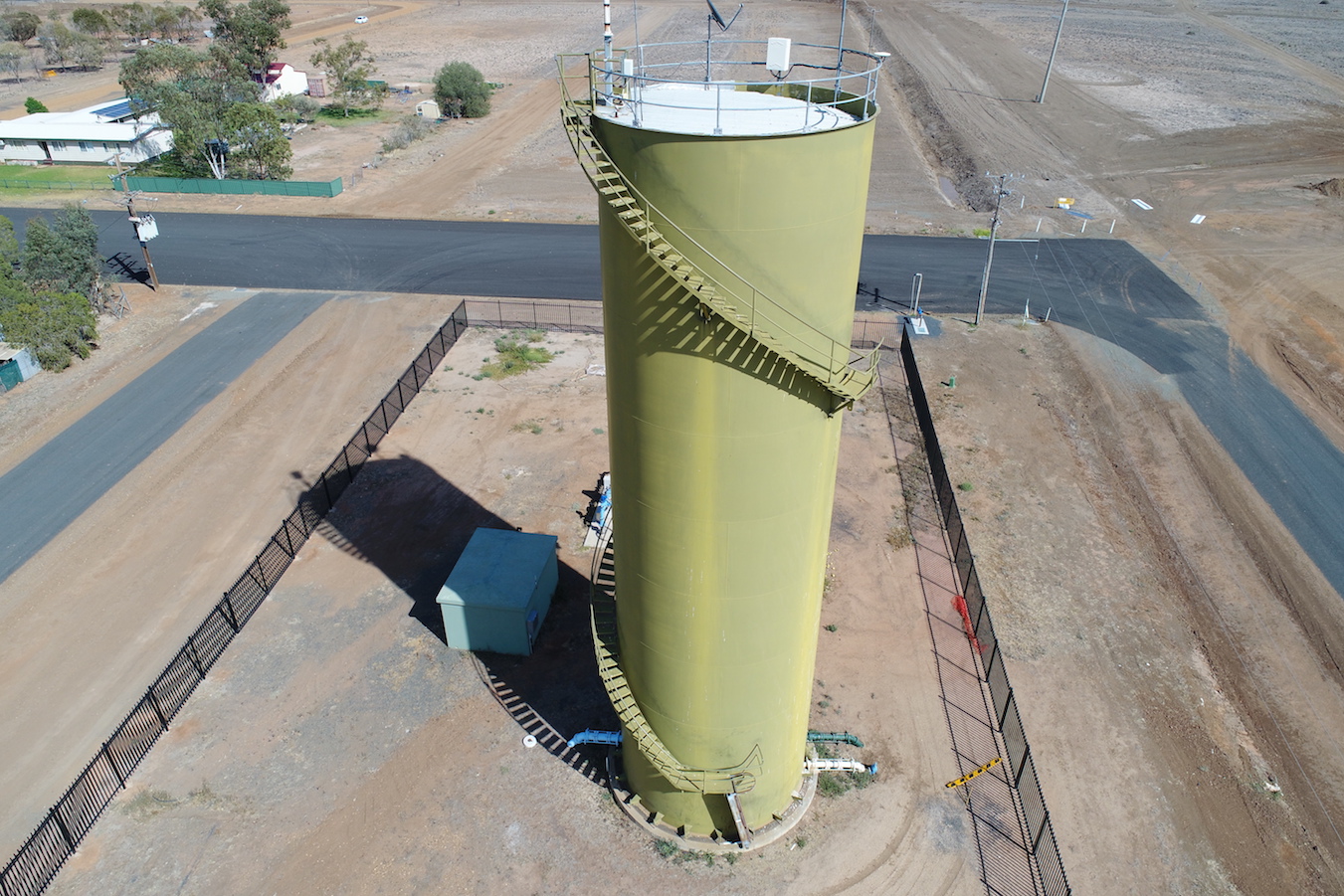 The $750,000 Nevertire Reservoir Refurbishment Program is underway with Council currently installing a temporary water supply to cover the duration of the project.
The refurbishment will take place over the next few months with engineering works and repainting of the internal and external surfaces of the 21-metre-high mild steel reservoir.
The main scope of works will be the total replacement of the existing internal coating system and overcoating the external coating system. Both internally and externally, there will be structural remediation works performed, replacement of the existing roof and decommissioned items removed.
These upgrades will improve longevity, reduce the possibility of water quality issues, and improve safety when working on the reservoir.
For the works to be undertaken, a temporary water supply will be installed. This involves the installation of two water tanks, pressure pumps and a back-up generator. This installation will be tested over several days prior to the reservoir being isolated and drained ready for the contractor to start work. Residents in the area may notice a change to the water pressure and flow during this time.
Several water supply shutdowns may be required while this work is undertaken however these will be planned to cause as least disruption as possible, with some work undertaken at night.
Further updates will be provided throughout the duration of the project works. Please contact Council on 6847 6600 if you are having issues with your water supply.