Local Government Elections - Candidate Information
17 July 2021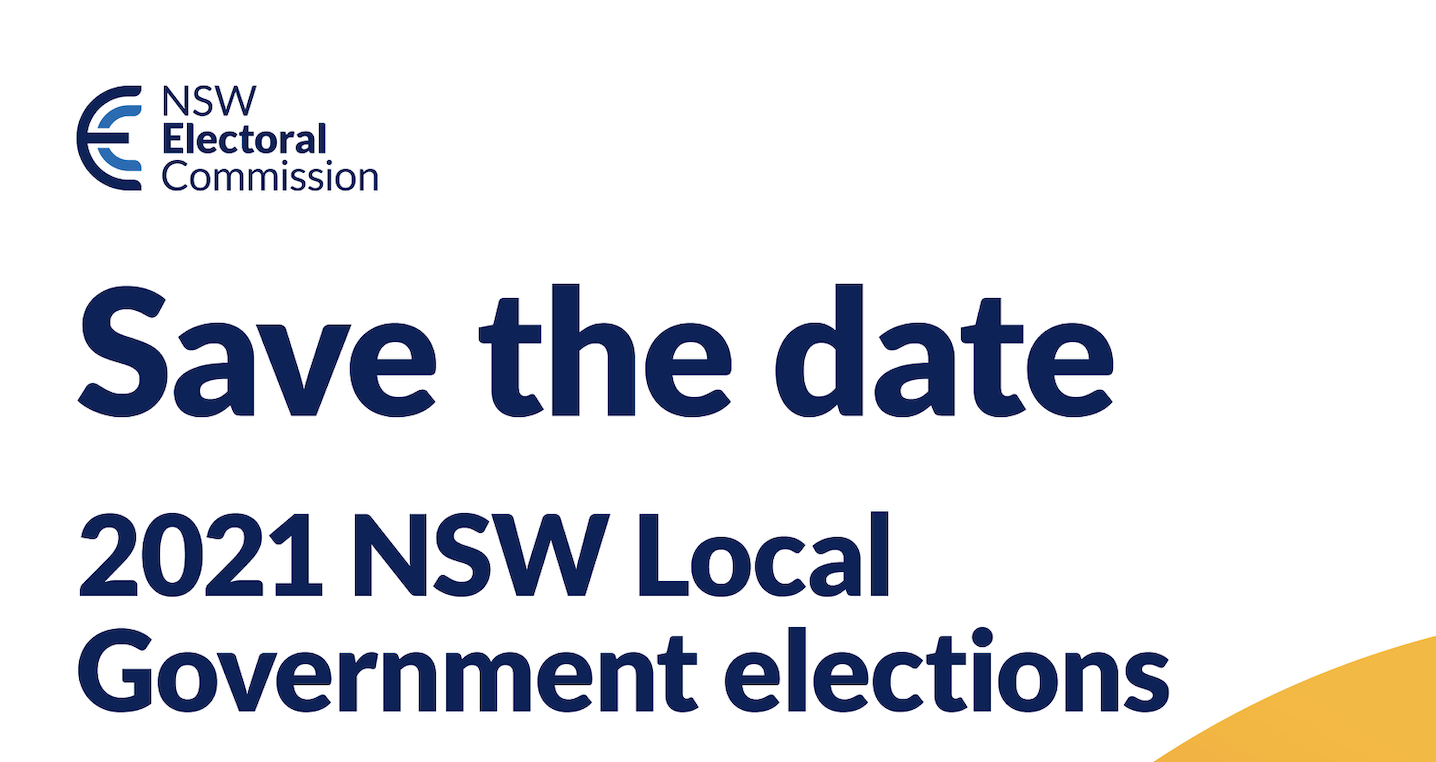 The NSW Government has announced the Local Government Elections are postponed and will now be held on 4 December 2021.

In the lead up to the elections, here is an overview of useful resources for prospective councillors.
A series of online candidate information sessions will be conducted by the NSW Electoral Commission (NSWEC) between April to August 2021 and will cover the following topics:
Election overview

Election funding and disclosure

Registration of candidates, groups, and third-party campaigners

Electoral material (also known as how-to-vote material)

Nomination process

Early voting and election day voting

Candidate workers and scrutineers

Counting and results
Candidate Webinars - register for upcoming webinars or watch previous recordings here
Candidate Handbook - view the six steps to being a candidate and the candidate handbook here
The NSW Electoral Commission website elections.nsw.gov.au/lge21 has the following information:
About these elections

What are the key dates?

Election bulletins

Information for candidates and groups.
Further information can also be obtained from Council's General Manager, Gary Woodman on 02 6847 6600, who can share answers to typically asked questions, including:
Overview of Councillor's time and workload

Council's committee structure

Local Government Act

Code of Conduct

Council processes.