June / July Vacation Care
01 June 2021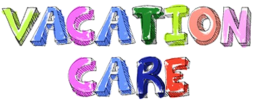 PLAY CENTRE RUNNING IN JUNE / JULY 2021 SCHOOL HOLIDAYS
Warren Vacation Care Service is organised and supervised by fully qualified childcare workers with planned activities for the children to participate in.
WHEN:
Week 1: Monday 28th June to the Friday 2nd July 2021
Week 2: Monday 5th July to the Friday 9th July 2021
WHERE: Warren Sporting and Cultural Centre
TIME: 9:00am to 4:00pm each day
COST: $10.00 per child, paid daily, exact amount would be appreciated (due to COVID-19)
Payment is required on entry, without payment entry will be refused.
Limited availability. Council is only regulated for a maximum of 30 children per day.
AGE: School Children Only (Kindergarten – Year 6).
PROVIDE: Healthy and nutritious Lunch/Meal/Snacks/Drinks and a SunSafe Hat.
REQUIREMENTS:
All new 2021 enrolment forms and regular excursion notes will need to be filled out prior to enrolment. These can be downloaded from Council website or picked up from the Council Office.
All Children who are attendingVacation Care will need a new enrolment form,
An updated Immunisation Certificate for each child is to be provided.
If your child has any medical conditions e.g Asthma, Vacation Care staff must have a copy of an up-to-date health plan. (which needs to be prepared in consultation with and signed by a medical practitioner). Please contact Erin prior to enrolment.
You must sign child/children in and out, each day.
CONTACT: Erin Hunt on 0409044950