ANZAC Day Services
26 April 2021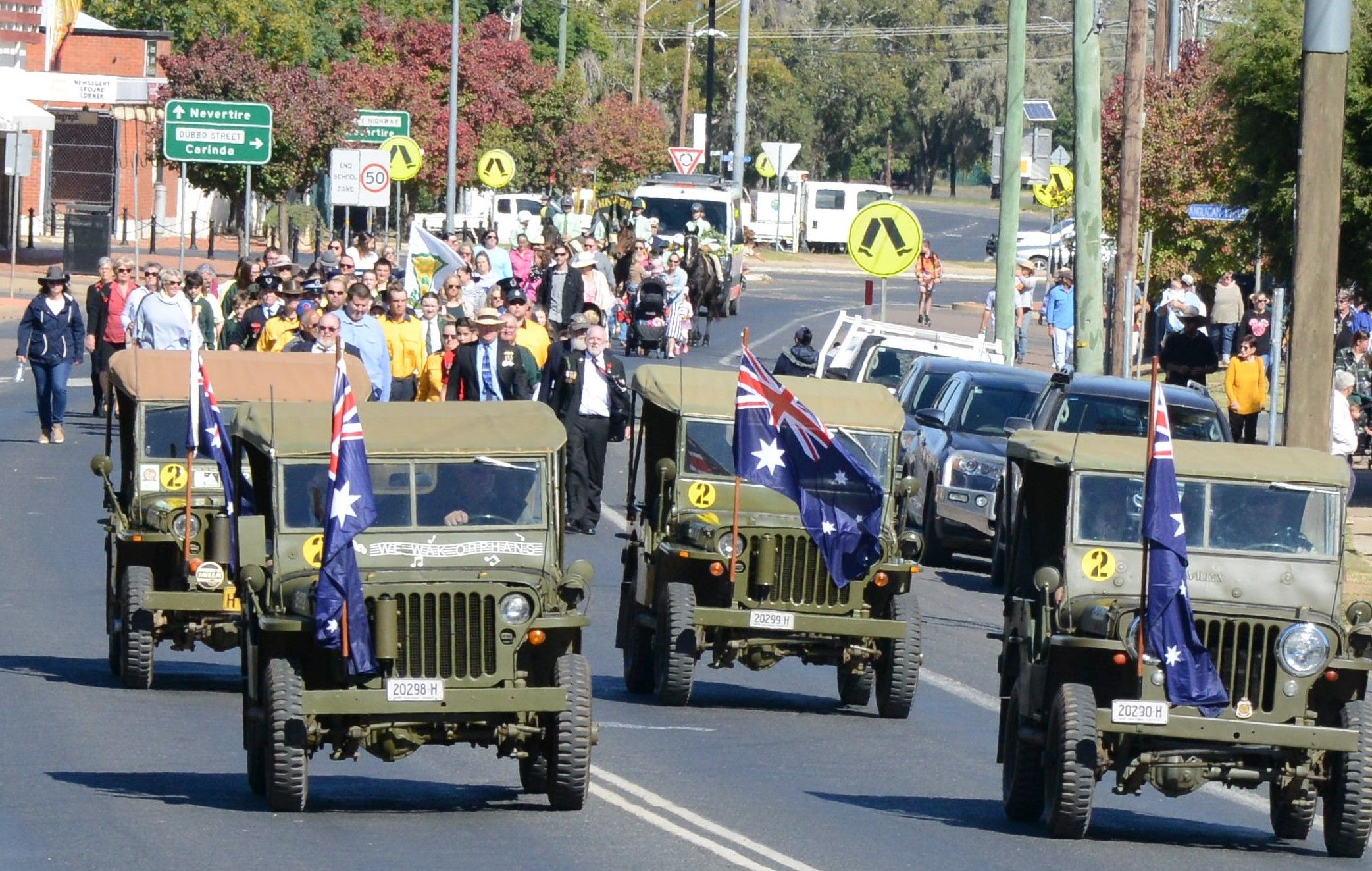 On Sunday 25 April, we honoured our service men and women with ANZAC Day Services in Warren and Collie.
The Collie ANZAC Day commemoration was a close community service, led by Councillor Irving, and facilitated by Helen Murray, Secretary of the Collie CWA.
In Warren, Minister for Regional Health, Regional Communications and Local Government, and Federal Member for Parkes, The Hon. Mark Coulton MP, along with his wife Robyn joined the many residents who attended the Dawn Service at the Cenotaph, Macquarie Park.
The ANZAC Day March commenced from the Warren Services Club with veterans, representatives from Emergency Services, Warren Central School, St Mary's School, Warren Preschool, Pony Club and locals all marching to Macquarie Park before taking part in the 11am Commemorative Service.
Warren Shire Council is proud to have supported this special day and thanks to all community volunteers and Council staff who were involved.
Photo credit: Julie Lincoln