Waste 2 Art 2019 Official Opening & Awards Night
Event Details
Thursday, 23 May 2019
6.00pm
Warren Sporting & Cultural Centre - Community Room
Jaymie-Leigh Shortland - Warren Shire Council
02 6847 6600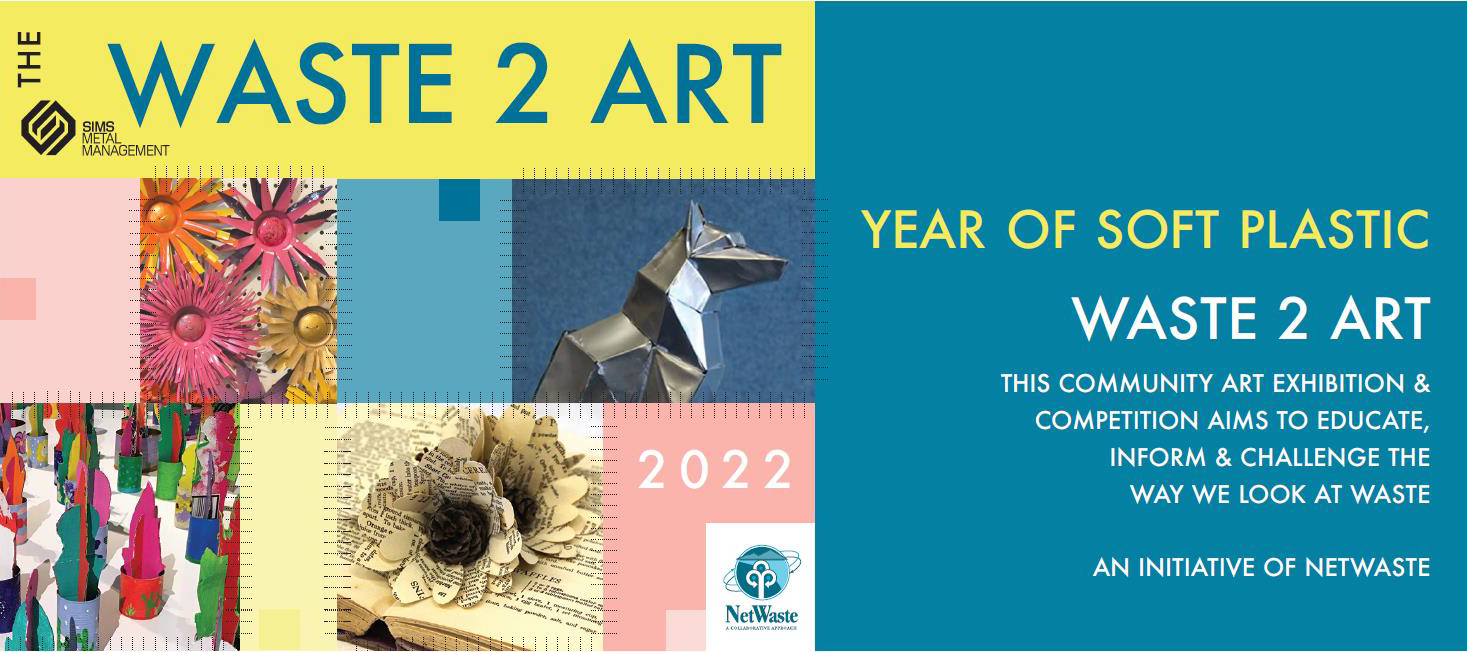 Challenge the way we look at waste!
This exhibition and competition gives aspiring and professional artists the chance to explore and share their waste reduction message and provides a wonderful opportunity for all community members to showcase their artistic ability.
The Waste to Art Community Art Exhibition is open to all community members, artists and schools who currently reside in the Netwaste regions.
Applications now open!
Entry Forms can be collected from Warren Shire Council – 115 Dubbo Street Warren or downloaded below (return forms by drop off at Council Administration Building at 115 Dubbo Street, Warren, post to PO Box 6, Warren 2824 or Email to Council@warren.nsw.gov.au).
Please note applications close at 5:00pm on Tuesday 21 May 2019.
Exhibition and Competition Information
Delivery date for Artworks for competition - Wednesday 22 May 2019
Judging, Exhibition and Official opening, and Winners announced - Thursday 23 May 2019, 6pm at the Warren Sporting & Cultural Centre, Warren.
Public Exhibition of all Artworks in the Old Peter Brown (Dubbo Street) building from - Friday 24 May 2019 until Monday 15 July 2019
For more information, please see details below.
Local Sponsors

Download Event Flyer