Tour de OROC 2019 - Warren Stage
Event Details
Friday, 11 Oct 2019 - Saturday, 12 Oct 2019
Warren Shire Council
02 6847 6600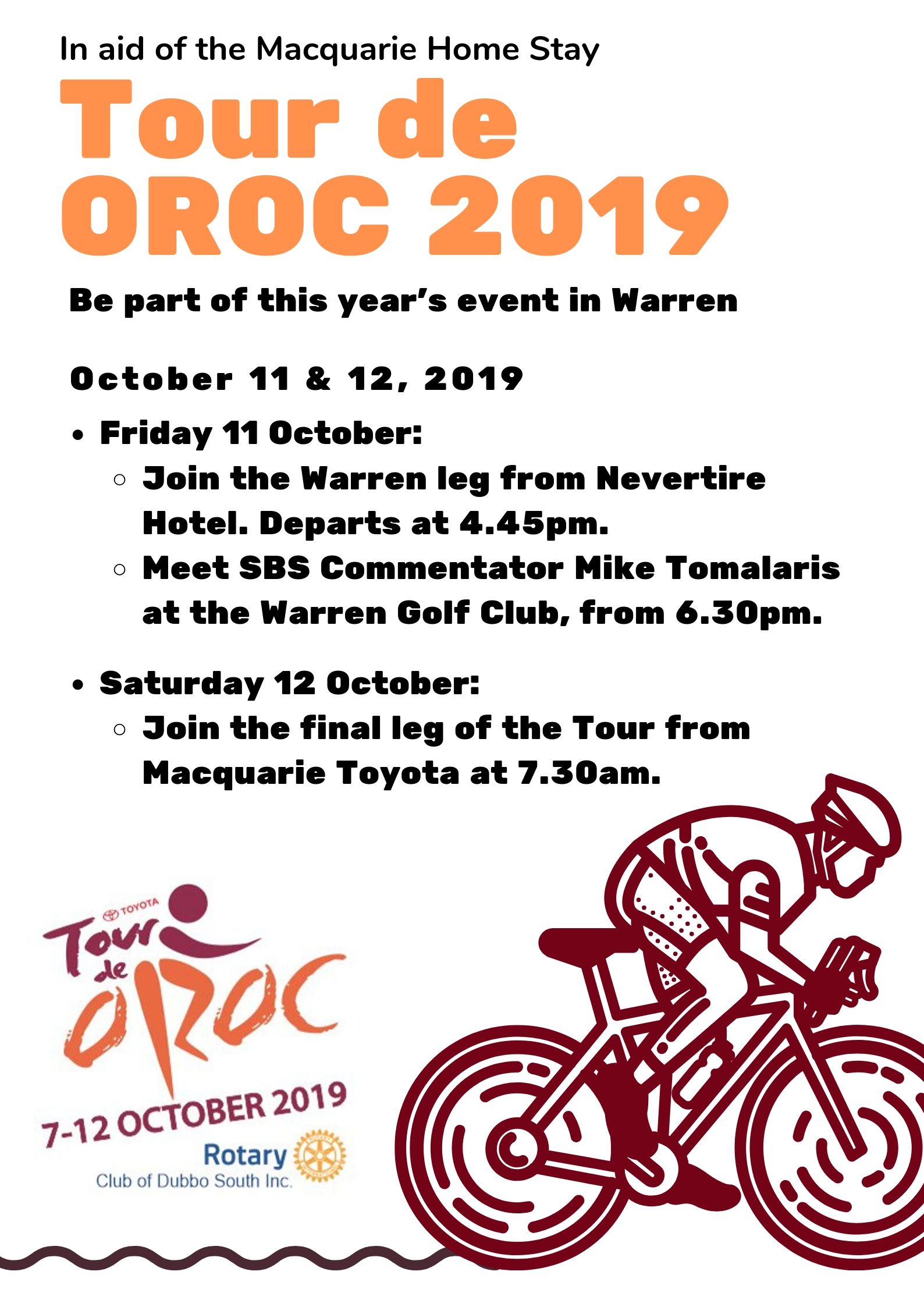 Be part of this year's Tour de OROC event in Warren:
Friday 11 October:
Join the Warren leg from Nevertire Hotel. Departs at 4.45pm.
Meet SBS Commentator Mike Tomalaris at the Warren Golf Club, from 6.30pm.
Saturday 12 October:
Join the final leg of the Tour from Macquarie Toyota at 7.30am.
Download Event Flyer